Legalization advocates optimistic after U.S. House marijuana votes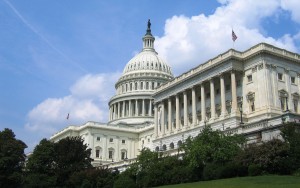 By Karen Mawdsley
@News21
Posted: June 9, 2015
PHOENIX – Marijuana legalization advocates have high hopes after Wednesday's "marijuana vote-a-rama," in which a series of marijuana-related amendments garnered bipartisan support in the U.S. House of Representatives.
"I've been working on marijuana policy and drug policy for 15 years, and I've never been more optimistic," said Bill Piper, Drug Policy Alliance's director of national affairs.
Other marijuana reform advocates share Piper's sentiments.
BREAKING: Record support for marijuana policy reform in the House! Rohrabacher amendment clears U.S. House of Representatives 242 – 186.

— MPP Marijuana Policy (@MarijuanaPolicy) June 3, 2015
Yes!! Congress Votes to End DEA's Invasive Bulk Data Collection Program and Slashes Agency's Budget | @DrugPolicyOrg http://t.co/iJar3oZGJ9 — Jazmin Hupp (@jazminhupp) June 3, 2015
Huge thanks to sponsors of MMJ amendment, @DanaRohrabacher/@RepSamFarr, and amendment protecting all MJ laws, @RepMcClintock/@RepJaredPolis.

— Dan Riffle (@DanRiffle) June 3, 2015
Congress Passes 3 Amendments to Stop #DEA from Undermining State #Marijuana Laws https://t.co/l2sKEk0nFU Progress on Capitol Hill, at last! — Ethan Nadelmann (@ethannadelmann) June 3, 2015
The House passed several proposed amendments — including ones that would protect state laws on medical marijuana, hemp and cannabidiol — but legalization advocates are perhaps more excited by a proposed amendment that narrowly failed.
The bipartisan McClintock-Polis amendment, introduced by Reps. Tom McClintock (R-Calif.) and Jared Polis (D-Colo.), would have effectively ended federal marijuana prohibition by preventing Drug Enforcement Agency and Department of Justice officials from using federal funds to intervene in state marijuana laws.
McClintock, when addressing the House floor, said the amendment was "not an endorsement of marijuana" but rather one that "addresses a much larger question: whether the federal government has the constitutional authority to dictate a policy to states on matters that occur strictly within their own borders."
Though the McClintock-Polis amendment fell short — 206 votes in favor to 222 opposed — Piper remains positive, highlighting the recent shift toward bipartisan support of marijuana reform.
"We're really, really close to having the votes to end prohibition," said Dan Riffle of MPP – http://t.co/mrXbipvHgT

— MPP Marijuana Policy (@MarijuanaPolicy) June 4, 2015
"Today's vote is the most significant step Congress has ever taken toward ending federal #marijuana prohibition,"#MMJ …

— Weeds Glass News (@weedsglass) June 3, 2015
206 members of the US House – including 45 Repubs – just voted in support of state #marijuana laws. We are approaching the tipping point…

— Steve Fox (@stevefoxVSS) June 3, 2015

"When you look at the votes, when you see you have, you know, liberal Democrats and tea party Republicans voting the same way," Piper said. "That's a sign that something big is about to happen."
 Reach Karen Mawdsley on Twitter @the_mawdster.