Colorado: Marijuana extraction law takes effect Wednesday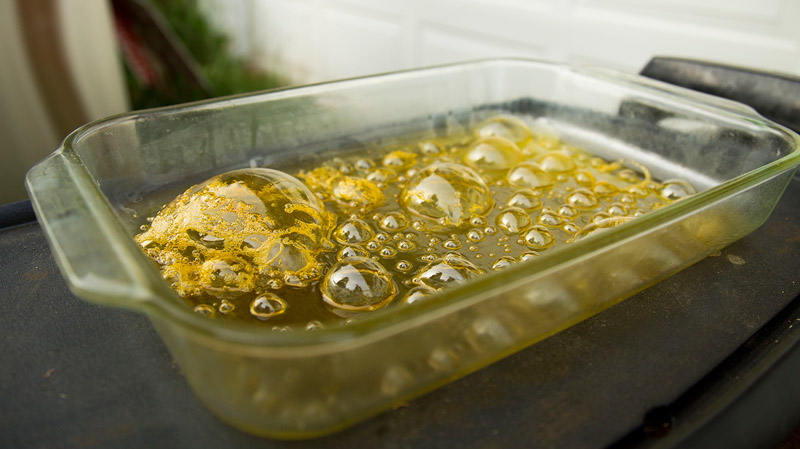 By Jessie Wardarski
PHOENIX – Starting Wednesday, officials in Colorado will attempt to lower the number of marijuana-related explosions in the state by restricting several extraction methods in the manufacturing of concentrates such as hash oil, shatter and wax.
In May,  Gov. John Hickenlooper signed a bill into law that prohibits using highly hazardous substances, including many flammable gases, to manufacture marijuana concentrates.
The restrictions will apply to anyone who isn't licensed to extract cannabis with these methods. Home growers and caregivers often utilize these cheap and easy ways to create concentrates and infused-cannabis products.
Colorado is one of four states in the U.S., as well as the District of Columbia, that allows the use and sale of recreational marijuana. The state fully legalized recreational cannabis in November 2012.
In 2014, Colorado officials connected 32 explosions to the process of THC extraction, according to the Rocky Mountain HIDTA Investigative Support Center. Nine of those explosions were in Denver. The capital took an early stance, banning extraction methods that utilized hazardous substances such as butane, propane and diethyl ether.
Although the state has seen as slight decrease in these types of explosions so far in 2015, the state has followed in Denver's footsteps to increase the penalty for extracting cannabis oil using these materials from a simple fire-code violation to a class two-drug felony, said Mark Rudolph of the Denver Fire Prevention Bureau.
In the past year, consumers have purchased roughly $4.81 million in infused marijuana products from both the medical and recreational markets, according the annual update from the Colorado Marijuana Enforcement Division.
Over time, people have developed many extraction methods using everything from butane to  olive and coconut oils. Each uses a different process, and each produces a slightly different product.
Butane hash oil extraction has been one of the most popular, but also one of the most lethal, experts said. And anyone with access to the Internet can learn this method of extraction.
However, without proper education on the correct tools and ventilation systems needed for this method, it can cause an explosion. These types of explosions injured 30 people in 2014, up from 18 the previous year, according to the Rocky Mountain HIDTA Investigative Support Center.
Jessie Wardarski is a Chip Weil Fellow. Follow her @JKayWardarski.