Oregon: Pot becomes legal, but sales remain banned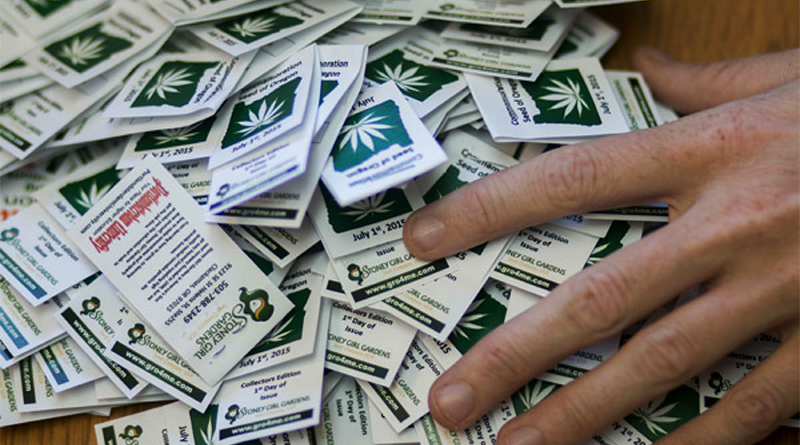 By Nick Swyter
PORTLAND – Starting Wednesday, adults 21 and older can legally possess, grow and use marijuana on private property in Oregon.
Oregon joins Colorado, Washington and Alaska as the only states to legalize recreational marijuana, but users will have to wait to buy it off dispensary shelves.
When Oregon voters passed Measure 91 last November, they tasked the Oregon Liquor Control Commission to set the rules for recreational sales. The commission spent the first half of this year gathering feedback from across the state for the rules. They expect to start accepting applications for large-scale growers and retailers in early 2016, and full recreational sales are set to begin in the third quarter of 2016.
"We wanted to hear what Oregonians' concerns about this were, about how this was going to be implemented and get a sense of what the legal recreational marijuana market was going to look like," said Tom Towslee, communications director of the commission's recreational marijuana program.
Until then, Oregonians can grow up to four plants per home. They also can possess up to eight ounces of dried buds at home. While the sale of marijuana remains illegal, sharing is not.
Some organizations plan to celebrate the new law by giving away marijuana for free.
At midnight, the Portland chapter of the National Organization of the Reform of Marijuana Laws hosted a marijuana exchange between activists and adults with valid identification.
"Portland NORML will educate the public, and our partners will give away thousands of seeds and hundreds of pounds of marijuana this year so Washington state and the black market do not benefit from our new marijuana legality," the Portland chapter's  executive director Russ Belville wrote in a statement prior to the event.
Stoney Girl Gardens, a medical marijuana seed company, also planned to host a commemorative seed giveaway on Wednesday.
"I'm really excited about the recreational market. It's going to be the opportunity for every individual here in Oregon to go out and start growing cannabis in their backyard," company director Mike Mullins said.
Even though dispensaries will need to wait to start selling weed to recreational users, there is optimism from dispensary owners that state legislators can put limited sales on a fast track.
Last week, a bill to start recreational sales on Oct. 1 passed through a legislative committee. Senate Bill 460, which needs to pass through the state Senate and House and gain the signature of Gov. Kate Brown, would allow dispensaries to sell up to a quarter ounce of dried buds to recreational users per day.
Marijuana-derived food and concentrates would not be for sale until the liquor control commission sets its rules next year.
Follow Nick Swyter on Twitter at @nickswyter.