Connecticut treats medical marijuana system like pharmaceuticals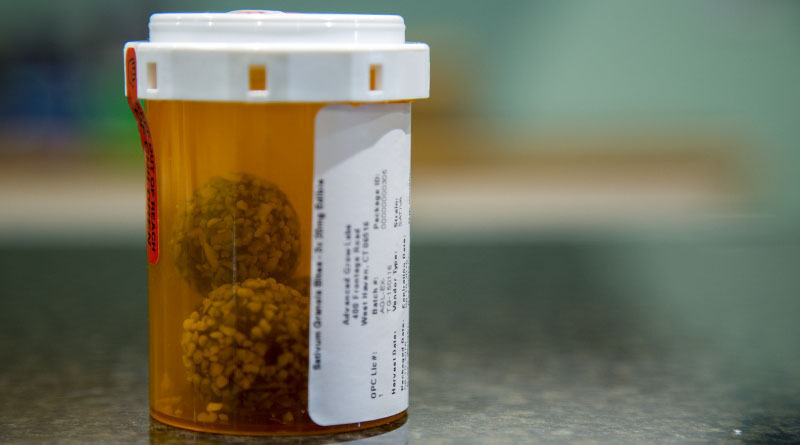 By Michael Bodley
@News21
PHOENIX – The marijuana is grown in sterile setups under careful supervision. It's tested and weighed and labeled with the amount of THC it contains. The dispensaries that stock the end product can't openly display pot. They can't advertise, either. Popular street names for strains like OG Kush and Sour Diesel aren't allowed, and patients numbers are kept low by qualifying conditions that don't include chronic pain.
Connecticut, the first state to require pharmacists to oversee medical marijuana dispensaries, has set up a strict system that supporters say confines cannabis to only the patients who need it most.
Some dispensary owners said they wouldn't have it any other way.
"I think it's a good balance," said Meredith Elmer, co-owner of Thames Valley Alternative Relief in New London County. "I like the way that it's viewed as a medicine, not as a recreational drug."
State legislators approved medical marijuana in 2012. They said they intended for the stringent safeguards to prevent abuses then common in other states that had legalized. The law mandated that licensed pharmacists dispense marijuana to patients. Minnesota has since followed suit.
Though dispensaries have been up and running in the state for nearly a year now – the first opened its doors last August – only about 4,000 people have registered as patients out of a population of 3.5 million people.
Elmer said the 11 qualifying conditions in the state are "very limited" and that there aren't enough doctors willing to certify potential patients.
"(Doctors) are afraid that once they sign up a few patients, they might have an influx of patients that they might have to say, 'no' to," Elmer said. "A lack of understanding could be part of it."
In Bethel, in southern Connecticut just above the border with New York, Angela D'Amico runs the Compassionate Care Center of Connecticut, a medical marijuana dispensary that serves more than 1,000 patients. She said the pharmaceutical model is especially important in dealing with patients who use marijuana to try to wean themselves off of heroin or other opiates.
"You need medical intervention in these types of cases," D'Amico said. "We're dealing with people who have heavy dosages of opiates. There are variables that come into play."
Though Elmer acknowledged the state's restrictions protect the integrity of the pharmaceutical system, she said more patients should be able to access medical marijuana in the state via additional qualifying conditions.
"There's already been some change for the better," she said. "It's going to be a matter of time where it gets to be more commonly accepted and hopefully loosens up."
Still, D'Amico said she'll take fewer patients and stringent regulations to dispense marijuana "the right way."
"I would not be interested in running a dispensary if it weren't a pharmaceutical model."
Follow Michael Bodley @michael_bodley. Come back Aug. 16 to see the full News21 report on "America's Weed Rush."