Senate panel approves marijuana businesses access to banks, enables D.C. regulation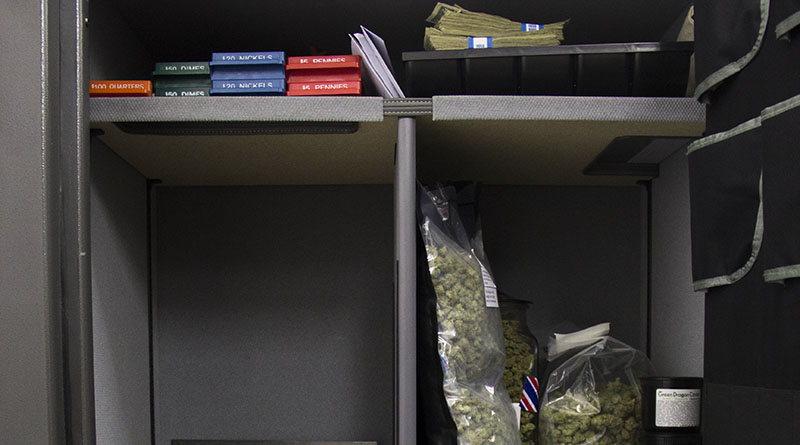 By Brianna Gurciullo
@News21
PHOENIX – The U.S. Senate's appropriations committee on Thursday approved an amendment that would prohibit the federal government from spending money to punish banks that serve marijuana businesses in states where pot use is legal.
The GOP-controlled committee voted 16-14 in favor of the amendment – part of a funding bill approved Thursday – that would allow pot businesses to use banks in states that have legalized medical or recreational marijuana. Marijuana legalization and business supporters say pot retailers are vulnerable to crime because banks refuse to provide services to them, and they can only handle cash, which also complicates tax collection.
Sens. Jeff Merkley, D-Ore., and Patty Murray, D-Wash., whose states regulate and tax recreational marijuana sales, proposed the amendment. Twenty-three states and Washington, D.C., have legalized medical marijuana, and four states plus D.C. allow recreational marijuana. The drug remains illegal under federal law.
Earlier this month, a bipartisan group of senators introduced a bill to legalize banking for marijuana-related businesses. Members of the House have introduced similar legislation.
Danielle Keane, political director for the National Organization for the Reform of Marijuana Laws, wrote in a blog post that "it appears unlikely at this time that leadership will move forward with either bill."
The amendment approved Thursday will likely be the "best opportunity this Congress to impose substantial banking reform," Keane wrote.
But Dan Riffle, Marijuana Policy Project's director of federal policies, said in a statement that the "House is unlikely to consider its own financial services bill, so it is unclear whether the amendment will be included in any final compromise legislation that is sent to the president."
The bill that the Senate's appropriations committee approved Thursday also would allow Washington, D.C., to create a system for taxing and regulating marijuana sales.
In February, the District implemented a law allowing adults to possess, use and grow marijuana. But Congress has blocked the nation's capital from spending money on regulating the establishment of pot stores. The House's funding bill includes language that would continue to prevent D.C. from doing so.
Brianna Gurciullo is the Kathryn Green Endowment and the Stephen Holly Bronz Endowment fellow. Follow her on Twitter @brigurciullo. Come back in August to see the full News21 report on "America's Weed Rush."