This week in Congress: Measure to spur pot research thwarted, banking bill introduced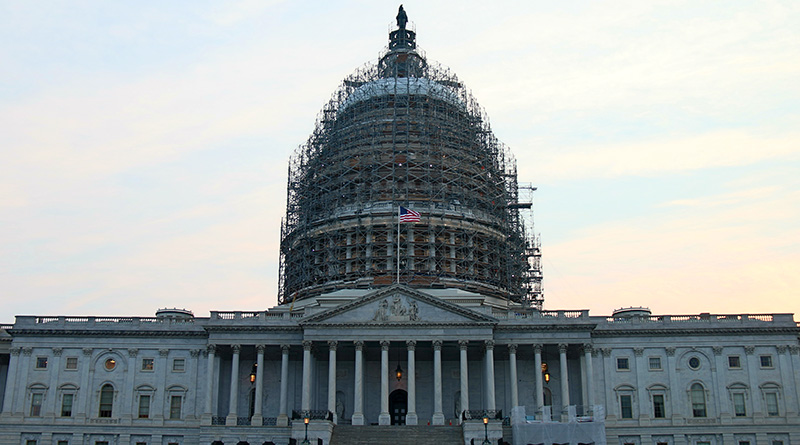 By Brianna Gurciullo
@News21
PHOENIX – A measure that would have allowed federal researchers to more easily study medical marijuana failed in the House of Representatives on Wednesday, crushing a bipartisan effort to reclassify the drug in the eyes of the government.
The proposal would have helped the National Institutes of Health and the Drug Enforcement Administration conduct research on "the medical risks and benefits of marijuana," according to a release. It was an amendment to the 21st Century Cures Act, a bill meant to streamline the development of new drugs and medical devices, which passed the House on Friday.
Rep. Andy Harris, R-Md., who has served as the face of the opposition to legalization in Washington, D.C., Rep. Earl Blumenauer, D-Ore., a longtime champion of marijuana law reform, and two other lawmakers introduced the measure earlier this week.
"Our drug policy should be based on sound science, which is sorely lacking on the medical efficacy of marijuana," Harris said in the release. "This amendment encourages more research and more collaboration in the study of marijuana by removing barriers currently in place."
Twenty three states and D.C. have allowed medical marijuana use. But federal research of marijuana has been difficult because it is classified as a Schedule I substance alongside other drugs like heroin, LSD and ecstasy.
The amendment would have created a subcategory under Schedule I called "1-R," with "R" meaning "research." "Marijuana could then be rescheduled further after this research is completed," the amendment read. Drugs classified under Schedule II, III, IV or V are considered less dangerous.
Meanwhile, legalization advocates praised a bipartisan group of senators this week for introducing a bill to legalize banking for marijuana businesses. A similar bill has been introduced in the House.
The senators represent Colorado and Washington, which tax and regulate recreational marijuana sales. Many marijuana businesses now work only with cash, which the bill's supporters say can make them a target for crime.
"Whether you are for or against legalization, you have to recognize that having marijuana businesses handling huge amounts of cash with nowhere to deposit the money is a public safety concern that Congress has to tackle," Michael Collins, a policy manager at Drug Policy Alliance's national affairs office, said in a release.
Dan Riffle, the Marijuana Policy Project's federal policy director, added that an all-cash system "makes it difficult for states to collect taxes, monitor transactions and enforce regulations supported by voters."
Brianna Gurciullo is the Kathryn Green Endowment and The Stephen Holly Bronz Endowment Fellow. Follow her on Twitter @brigurciullo. Come back in August to see the full News21 report on America's Weed Rush.